General Assembly of the DAT4.Zero project in Italy
News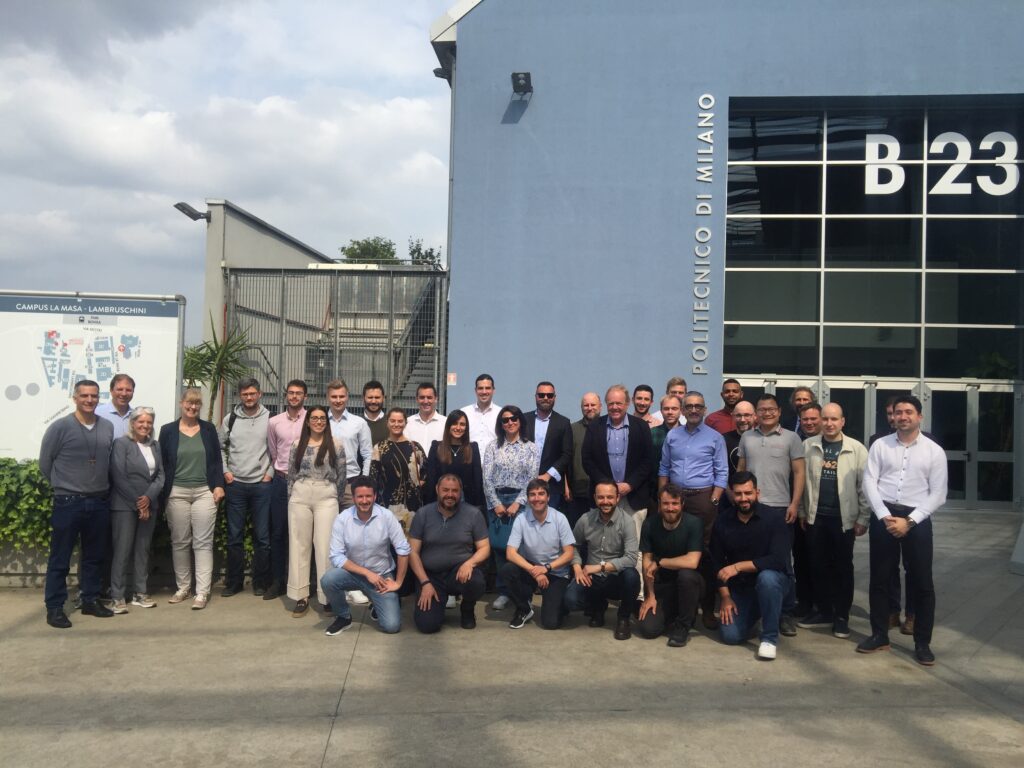 An important milestone for the DAT4.Zero project
The General Assembly of the DAT4.Zero project took place in Italy on May 9th, 10th, and 11th. This face-to-face meeting provided an opportunity for the entire consortium to gather and discuss the progress of the project.
The first day was held at the facilities of Politecnico di Milano, where participants engaged in informative pilot presentations and had the chance to visit the Polimi facilities, gaining insights into the research and development activities taking place.
On the second day, the consortium traveled to Brescia to visit the facilities of one of the project partners. Enki, a use case focused on the medical sector, showcased their advancements and shared their experiences. Additionally, two workshops on Roadmapping and Standardization were conducted, fostering collaboration and knowledge exchange among the consortium members.
The third day of the General Assembly involved a comprehensive review of the project's overall progress. Discussions were held on various key activities, including Exploitation, Dissemination, and Training. The consortium members also presented the latest developments in software and applications within the different work packages, highlighting the innovations and advancements achieved.
This meeting marked an important milestone for the DAT4.Zero project, as it brought together the entire consortium after a challenging start impacted by the Covid-19 pandemic restrictions. The face-to-face interaction provided valuable opportunities for networking, sharing insights, and strengthening collaboration among the project partners.