Achieving Zero Defect Manufacturing, Strategies and Examples for Manufacturing and Service Industries
Event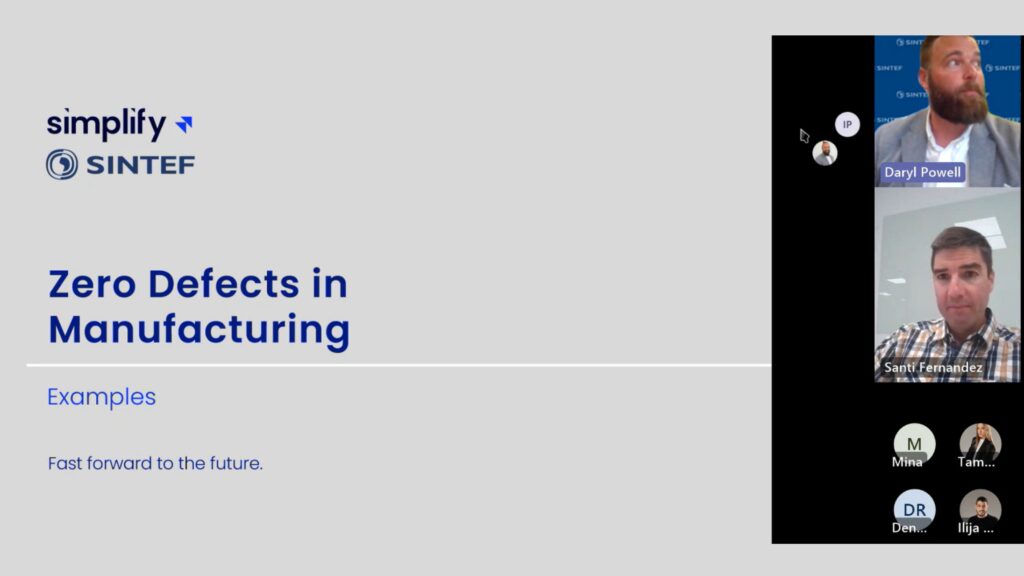 Webinar on Zero Defects
Simplify and Sintef joined forces for this free webinar on Zero Defects bringing together the world of services and the world of manufacturing.
During the webinar, Daryl Powel from Sintef explained some strategies and advances in Zero Defects on Manufacturing activities. As part of DAT4.Zero Daryl included an explanation of the developed architecture and the impact we expect from the project results. Daryl used examples from project partners such as KIT-AR and Taraz.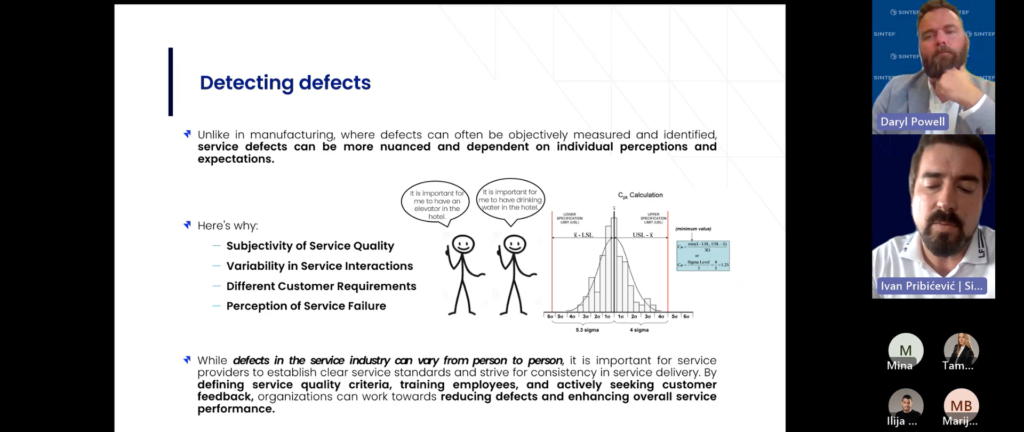 Ivan Pribicevic from Simplify focused the presentation on Zero Defects in Services. It was an eye-opening presentation for those of us who are more focused on industrial applications. The subjectivity of Service Quality and the Perception of Service Failure were two of the concepts around the presentation. But both worlds come to similar paths and also in Services, Standardisation and Automation are two of the strategies for Zero Defects.
The webinar ended with an open discussion and interesting questions about Zero Defects and how to achieve it.
Thank you all for the presentations and for participating in the webinar!