Join two webinars by The European Factories of the Future Research Association (EFFRA)
Free Digital Event, 2021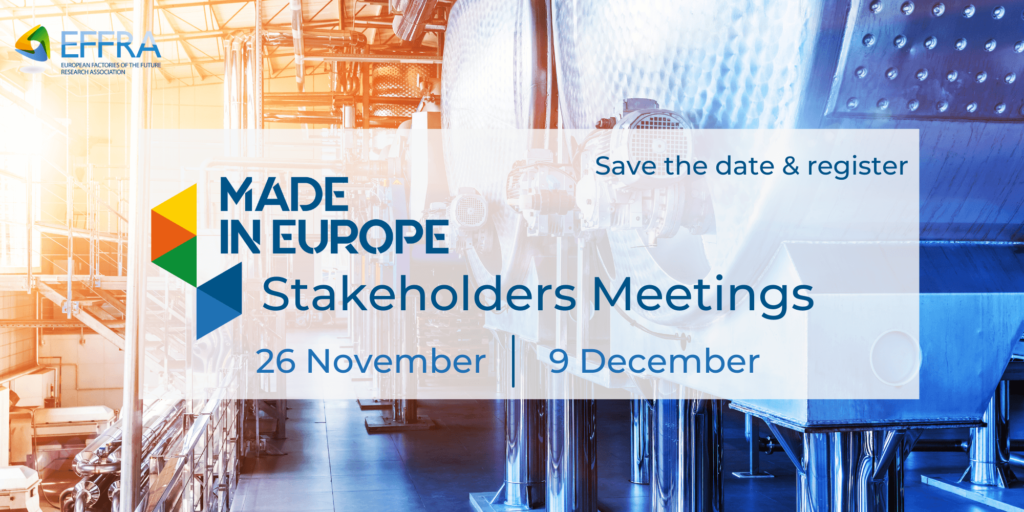 About the events
These free digital events are held on the 26th of November and 9th of December, 2021. They are organized by The European Factories of the Future Research Association (EFFRA). EFFRA is a not-for-profit, industry-driven association promoting the development of new and innovative production technologies.
There will be talks by DAT4.Zero partners such as SINTEF.
To view the full agenda, visit EFFRA.
The main goals of the events
"We will address the state of play of the Made in Europe Partnership, the recommendations and the outcomes of the public consultation, as well as the plans for the next years. The meeting is addressed to both, organisations who have previously been involved in the Factories of the Future PPP as well as newcomers who would like to engage in the Made in Europe Partnership." – EFFRA