Towards Zero-Defect Manufacturing Published in Norwegian Sci-Tech News
News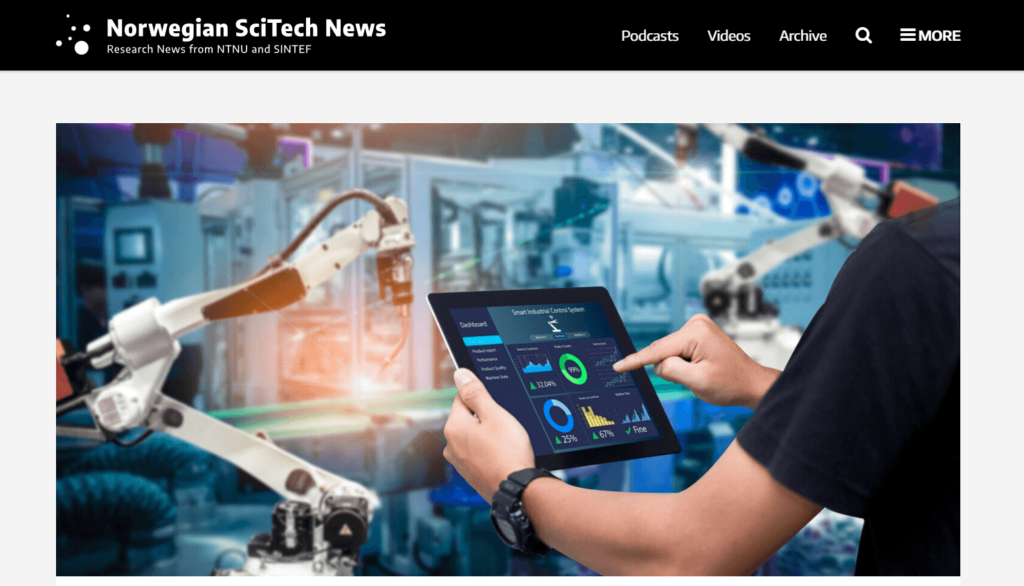 This article is published in Norwegian Sci-Tech News. It is written by SINTEF for DAT4.Zero. Below is a brief digest of the article.
Towards zero-defect manufacturing
As consumers, we have all from time to time experienced buying faulty items, whether they be smart phones, washing machines or cars. Researchers now believe that this is a thing of the past.
Computers were integrated into Industry 3.0 to reduce the use of manual labour. Industry 4.0 represents the next stage in this process. The focus is now on boosting the levels of communication and automation used in production processes with the aid of massive amounts of data – so-called Big Data.
The aim is to provide consumers with products of higher quality – faster.
"We're heading towards a future offering zero-defect manufacture – at least in the most modernised manufacturing sectors", says Project Manager Odd Myklebust at SINTEF.
(…)